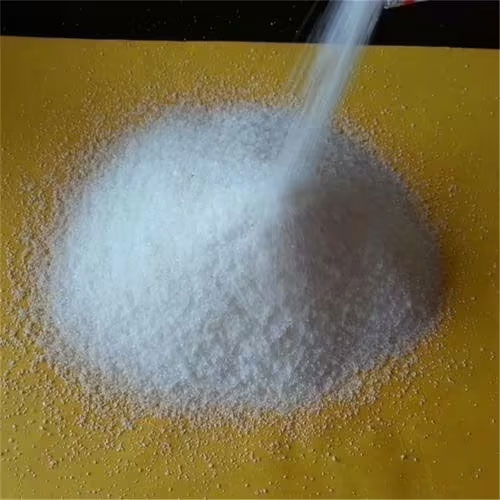 Powdered or granular flocculants are often used in organic wastewater: negatively charged particles suspended in sewage are usually allowed to flocculate and precipitate. Depending on the cationic acid or alkaline medium in the flocculation unit, it is very effective to rely on positive electricity to quickly clarify the sewage. In addition to powder polyacrylamide, polyaluminum chloride and cationic polyacrylamide are also widely used in organic wastewater treatment.
Sludge dewatering wastewater of liquor plant, brewery wastewater, monosodium glutamate plant wastewater, sugar plant wastewater, meat products plant wastewater, beverage plant wastewater, textile printing and dyeing plant and various sewage plant engineering treatment wastewater, containing a variety of organic solvents, inorganic and organic sulfides, hydrocarbons, chlorine, oil, mercury and other harmful components to the environment, can be discharged after cationic polyacrylamide flocculation. It can also be used as mud treatment agent, selective water blocking agent, water injection thickening agent, softener in textile printing and dyeing process, electrostatic prevention agent and general sterilization disinfectant.
Cationic polyacrylamide is used to reduce the frictional resistance of fluids. The addition of a small amount of polyacrylamide can reduce the resistance by 50-80%. Cationic polyacrylamide is a very important water-soluble flocculant. Compared with other types of polyacrylamide, it can be applied more effectively in sludge dewatering, wastewater decolorization, paper drying, strengthening, curing and curing. Especially suitable for hardening agent dyeing, gold, food construction, mining coal coal powder, oil field is a kind of high water content, high water content, high water content, high water content of propylene wastewater, paper making, paper making, mainly used in paper making, wastewater ion treatment and auxiliary surface. It is mainly used in gold dyeing, food selection, food construction, coal powder and oil field.
In recent years, many countries have mainly applied cationic polyacrylamide to wastewater treatment, and it is growing at a rate of 20% per year. However, the application of cationic polyacrylamide in this field has just started in China, and most of them are still used in papermaking and oil fields.