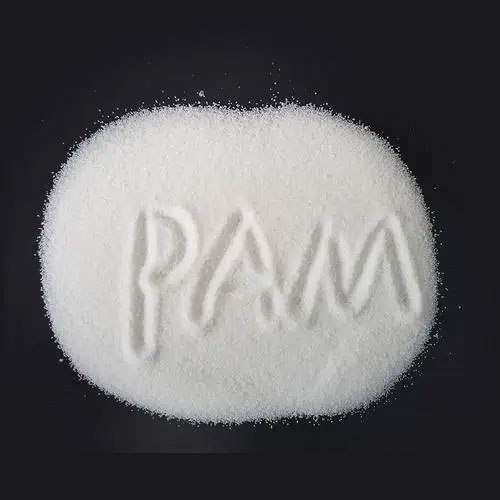 Anionic polyacrylamide is a commonly used polymer compound, which plays an important role in the field of water treatment. It has excellent adsorption and condensation properties, and can improve the efficiency of water treatment and water purification effect. The following is a brief introduction to the characteristics and applications of anionic polyacrylamide.
Firstly, anionic polyacrylamide has high adsorption capacity. It has a large number of functional groups in its molecular structure, which can form a combination with suspended solids, colors and organic pollutants in water through various interactions such as electrostatic interaction, hydrogen bonding and van der Waals forces. This makes anionic polyacrylamide in the process of coagulation, flocculation and solid-liquid separation can remove impurities in water, improve the water purification effect.
Secondly, anionic polyacrylamide has good cohesion. It can increase the interaction force between the particulate matter in the water, so that it can quickly gather to form a larger aggregate, which is convenient for subsequent precipitation or filtration treatment. Anionic polyacrylamide plays the role of bridging, electroneutralization and adsorption during the agglomeration of suspended solid particles, so as to improve the stability and sedimentation rate of aggregates.
In addition, anionic polyacrylamide has good removal effect on color, turbidity and organic pollutants in water. It can effectively adsorb and remove difficult degradable substances such as organic dyes, algae, colloids and oils in water, and improve the transparency and purification effect of water. Anionic polyacrylamide can also promote REDOX reactions and microbial degradation, further reducing the concentration of organic pollutants in the water.
Anionic polyacrylamide is widely used. It can be used in water treatment plants, sewage treatment plants, industrial wastewater treatment and farmland irrigation and other aspects of the water treatment process. According to different treatment requirements, different types and molecular weights of anionic polyacrylamide can be selected to achieve treatment effects.